BlueCross BlueShield Dentist – Fayetteville, AK
Maximizing BlueCross BlueShield Dental Benefits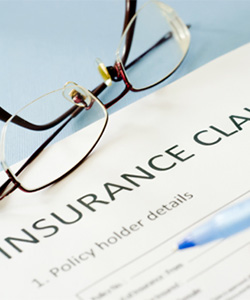 If you invest in dental insurance coverage for your family's necessary dentistry services, the Fayetteville dentist and team at DMC Dental are here to help you make the most of your benefits. It's always our goal to offer quality dentistry services that fit into your budget, and processing dental insurance claims is one way that we're able to ensure patients have the lowest possible out of pocket treatment costs. In addition to filing claims for most providers, we're also in-network with the majority of local plans, including BlueCross BlueShield. When you call to schedule an appointment with us, please feel free to talk to one of our knowledgeable team members about your dental insurance plan, and we'll be happy to start making the most of your available coverage from your very first appointment.
BlueCross BlueShield Dental Coverage & Availability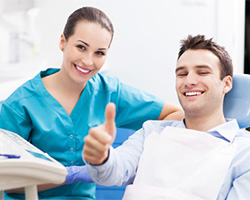 While each BlueCross BlueShield dental insurance policy is unique to the patient, the basics of your dental insurance plan are the same. In exchange for a monthly plan premium, BlueCross BlueShield provides coverage for a percentage of the cost of specific services. When we plan your treatment, one of our team members will carefully explain available dental insurance benefits and the amount you will be responsible for. In most cases, patients with BlueCross BlueShield receive 80 to 100% coverage for the cost of two dental checkups and teeth cleanings each year. Minor restorative dental treatments like fillings are covered 70 to 80%, and more advanced procedures like dental crowns or tooth replacement options are covered between 50 and 70%. In some cases, BlueCross BlueShield also offers coverage for services like orthodontics and custom oral appliances, but these treatments are only covered when elected.
Because we're in-network with BlueCross BlueShield, our team members are knowledgeable about the available policies and what services they cover. We also agree to charge fees that fall within your plan's maximum cost. This ensures our patients covered by BlueCross BlueShield and other in-network insurers always have the lowest possible out of pocket costs. If we are not in-network with your insurer, our affordable pricing is almost always within the treatment maximums. Differences in pricing are typically minimal, but if you're concerned about your benefit coverage or the costs of your treatments, please let one of our team members know. We'll be happy to help.
BlueCross BlueShield Dental Insurance Employers in Fayetteville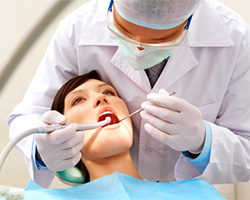 At DMC Dental, we are dedicated to being active and contributing members of the Fayetteville community. In order to support local businesses, we do our best to provide their employees with in-network dental insurance coverage. The University of Arkansas and JB Hunt are two of our local businesses that offer dental benefit packages through BlueCross BlueShield. If you work for these businesses or other local companies that offer BlueCross BlueShield dental insurance, we hope you'll visit us for all of your oral health care needs.