Periodontal Therapy Protecting Smiles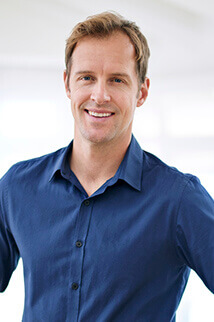 According to the CDC, periodontal disease (popularly known as gum disease) is one of the most prevalent and serious oral health problems. It's also one of the most damaging general health problems. Allowing periodontal disease to go untreated can not only lead to gum loss and tooth loss, it also contributes to problems like heart disease, Alzheimer's, stroke, diabetes, and certain complications in pregnant women.
All of which is why your Fayetteville dental offices are committed to offering periodontal therapy. With personalized care, Dr. Chaney and his team help you reverse or control gum disease so you enjoy improved health and wellbeing.
How it Works
For every patient, treatment begins with a consultation. During your visit, Dr. Chaney assesses your needs and makes a personalized treatment plan. Because there are actually two forms of periodontal disease (gingivitis and periodontitis), we never follow a one-size-fits-all approach to care.
Gingivitis can often be reversed by spending more time at the bathroom sink brushing and flossing. Patients with gingivitis should also maintain a more regular checkup schedule. Periodontitis, on the other hand, requires more advanced care, often with scaling and root planing. Antibiotics are sometimes used to help patients manage their condition.