Straighten Your Smile With Invisalign in Fayetteville and Johnson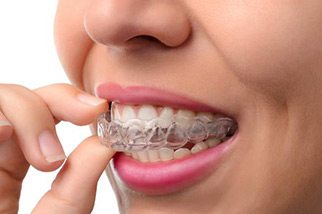 Straight teeth look amazing, but they're also important for your oral health. When all of your pearly whites are in their proper places, they're less likely to experience abnormal wear and tear. They're also easier to clean, which decreases the chance that you'll suffer from cavities.
Traditional braces are an effective way to straighten teeth, but for many adults and teenagers, there is a more convenient option: Invisalign in Fayetteville.
How Invisalign Works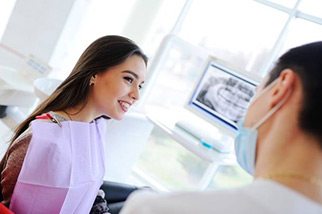 Instead of using brackets and wires to straighten teeth, Invisalign employs a series of clear thermoplastic aligners that are custom-made for your teeth. You wear each aligner for 20 – 22 hours each day, and you switch to a new aligner every two weeks or so. Every time you switch, your teeth shift a little closer to their proper places.
The Invisalign process is easy. When you come into our office, we'll examine your teeth and let you know whether Invisalign is a good treatment for your orthodontic problems (in most cases, it is). Then we'll take some scans and photos of your teeth and use those to design your Invisalign treatment. That information goes to the Invisalign lab, and your custom-made aligners will be in your hand before you know it.
The Benefits of Invisalign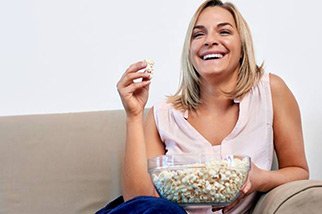 Invisalign near Johnson offers a long list of benefits. Here are just a few:
The aligners aren't totally invisible, but they are very discreet. You'll never have to worry about being called a "metal mouth."
Because the aligners are removable, you'll be able to eat and drink whatever you want.
The removable nature of the aligners also makes it easy to clean your teeth — you won't have to bother with flossing around a bunch of brackets and wires.
Invisalign is, on average, faster than traditional orthodontics. The normal treatment time is just 12 months. You may begin to see results in as little as three months!
Invisalign doesn't have any brackets and wires to irritate your cheeks and lips.