Meet the Dental Team
Tina – Office Manager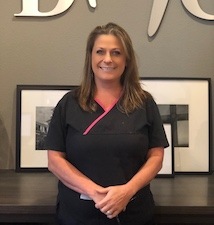 Tina has an impressive 25 years' experience in dentistry, and she says the best thing about her job is getting to know our patients as an office manager. She is originally from Edmond, Oklahoma, and she is married with two sons, Axel and Hunter. In her free time, Tina enjoys camping, 4-wheeling, and other outdoor activities.
Courtney – Hygiene Coordinator
Courtney and Dr. Chaney have been married since 2005. She graduated from the University of Arkansas in 2001 with a B.A. in political science and journalism. Following her graduation, she worked in politics in Washington D.C. and then worked for the City of Fayetteville. Now she works as our hygiene coordinator and is very involved with a number of committees within the community. Courtney and Dr. Chaney have two children together, and when she's not helping us out on a part-time basis, she's enjoying her time with them.
Marsha – Dental Hygienist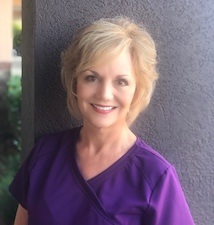 With more than 30 years of experience as a dental hygienist, Marsha has the expertise and training to help patients create beautiful, healthy smiles. Before joining our office she studied at Henderson State University and the University of Arkansas for Medical Sciences, Little Rock, and she has a B.S. in biology. Marsha has a daughter who is married, and a son. When she's not helping patients, she enjoys walking, water skiing, and clothing.
Griselda – Registered Dental Assistant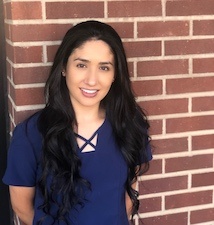 As a dental assistant with more than nine years of experience, Griselda brings significant expertise to her work with Dr. Chaney and our patients. Her gentle hand and caring personality make her a great fit for our team. Away from the office, she enjoys spending time with her three children. Away from the office she enjoys biking, road trips, and spending time outdoors.
Carina – Dental Assistant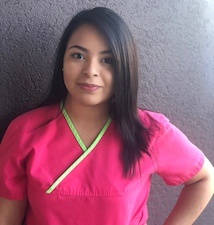 Carina has 8 years' experience in dentistry and says she loves meeting new people and listening to their stories as a dental assistant. She was born in Vero Beach, Florida but considers Springdale her hometown. Carina is certified in Invisalign, X-rays, polishing, nitrous oxide sedation, and CPR. Carina has one daughter and she enjoys spending time with her family in her free time. One other interesting thing about Carina? She's climbed to the top of the Swiss Alps!
Perla Duarte – Front Desk/Receptionist
Perla is the smiling face our patients look forward to seeing when they visit our office. She joined the dental field and our team in 2013. Since then, she has loved meeting new patients and helping them with all of their dental care needs. In addition to greeting patients and answering questions, Perla also helps out in other parts of the office when she's needed, and she has certifications in CPR, x-rays, and nitrous oxide monitoring. Originally from Durango, Mexico, Perla enjoys any outdoor activities, and you might catch her hiking or biking in her free time.
Chelsea Holdren – Hygienist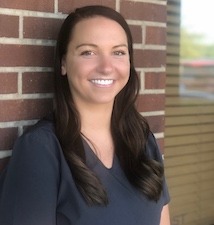 New to our office, Chelsea has worked in the dental field since 2013. She loves having the opportunity to meet new patients and help them achieve all of their dental health and hygiene goals. She studied dental hygiene at the University of Arkansas at Fort Smith. In addition to her dental hygienist training, she is certified in nitrous oxide and local anesthesia administration and monitoring. Chelsea's hometown is Van Buren, Arkansas, and her mother and father still call Van Buren home. She also has a sister in the healthcare field who works as a nurse practitioner in Dallas. Whenever possible, she loves spending time with friends, family, and her boyfriend, Matt. She enjoys traveling and loves all animals.