Cosmetic Dentist Creating Beautiful Smiles for Fayetteville-Area Patients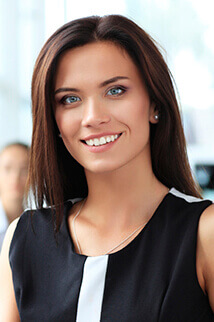 Have you ever stared at your smile in the mirror and wished it was brighter or straighter? Are wrinkles around your eyes or your mouth keeping you from facing the world with confidence? Dr. Chaney of DMC Dental offers a wide range of cosmetic services to help you reclaim your confidence. With one or more of our cosmetic dental services, or wrinkle solutions like Botox® Cosmetic or Juvéderm, we help our Fayetteville-area patients do exactly that.
Our cosmetic dental services include:
Teeth Whitening
Don't put your trust in over-the-counter whitening products. If you want a truly dazzling smile, talk to us about our professional teeth whitening solutions.
Tooth-Colored Fillings
At one time, metal fillings were the best option for treating cavities. But today, dentists rely on tooth-colored fillings because of their cosmetic and restorative benefits.
Porcelain Veneers
Do you want to achieve comprehensive results without multiple services? With porcelain veneers, we can help you create a whiter and straighter-looking smile in just two visits.
All-Ceramic Restorations
While dental restorations can be made from a variety of materials, an all-ceramic restoration helps you achieve results that are both durable and natural-looking.
Invisalign
Do you wish you could straighten your smile without relying on traditional braces? Let us talk to you about the benefits of treatment with Invisalign.