Cosmetic Dentistry – Fayetteville & Johnson, AR
Creating Beautiful Smiles with Expert Care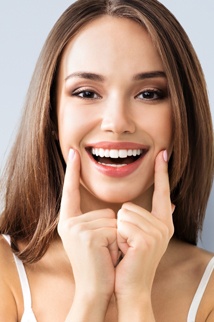 Have you ever stared at your smile in the mirror and wished it was brighter or straighter? Are wrinkles around your eyes or your mouth keeping you from facing the world with confidence? Dr. Chaney of DMC Dental offers a wide range of cosmetic services to help you reclaim your confidence. With one or more of our cosmetic dental services, or wrinkle solutions like Botox® Cosmetic or Juvéderm, we help our Fayetteville-area patients do exactly that.
Our cosmetic dental services include:
Teeth Whitening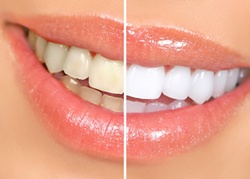 Don't put your trust in over-the-counter whitening products. If you want a truly dazzling smile, talk to us about our professional teeth whitening solutions. We offer both in-office and at-home whitening treatments to give you the results that you need in the most convenient way possible. If you're looking for fast and dramatic results, come into our office for treatment. However, you can receive the same professional-grade whitening in the comfort of your own home with our take-home kit. Read on to see how we can give you a dazzling smile!
Learn More About Teeth Whitening
Tooth-Colored Fillings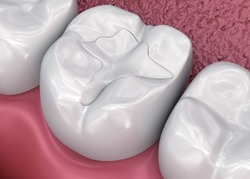 At one time, metal fillings were the best option for treating cavities. But today, dentists rely on tooth-colored fillings because of their cosmetic and restorative benefits. Dr. Chaney and his team uses tooth-colored composite resin to fill decay and protect teeth for the future. This material can be polished to match the rest of your smile and even reflect light like your natural teeth. Additionally, patients with allergy to metal and concerns about mercury will benefit from our metal-free fillings.
Learn More About Tooth-Colored Fillings
Porcelain Veneers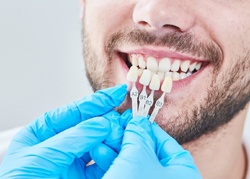 Do you want to achieve comprehensive results without multiple services? With porcelain veneers, we can eliminate a wide-range of flaws in your smile. We craft these thin shells of dental porcelain to cover the front surfaces of your teeth, erasing numerous imperfections all at once. If you're looking for a confidence boost, Dr. Chaney and his team is here to help! Patients with permanent stains, cracked teeth, misshapen teeth, slight gaps, and much more can benefit from porcelain veneers.
Learn More About Porcelain Veneers
All-Ceramic Restorations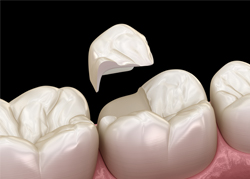 While dental restorations can be made from a variety of materials, an all-ceramic restoration helps you achieve results that are both durable and natural-looking. Whether you have a metal allergy or sensitivity, concerns about mercury, or you just want a more aesthetically-pleasing restoration, this is the option for you. Our high-quality ceramics are designed to seamlessly blend in to your smile to correct numerous problems like decay, damage, and even missing teeth. Read on to learn about our all ceramic dental crowns, bridges, and more.
Learn More About All-Ceramic Restorations
Invisalign®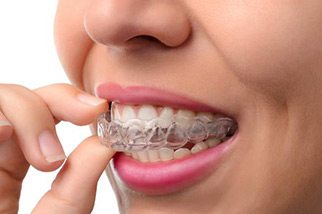 Do you wish that you could straighten your smile without relying on traditional braces? Let us talk to you about the benefits of treatment with Invisalign. Using a series of clear plastic aligning trays, Dr. Chaney can gradually shift your teeth into a beautifully straight position. The best part is that no one will be able to notice that you're straightening your teeth! This treatment is not only more discreet than traditional braces, but it brings numerous other advantages. Keep reading to see how we can use Invisalign to give you the smile of your dreams.