Emergency Dentist for Fayetteville & Johnson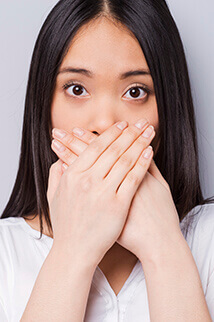 Are you in the middle of a dental emergency? Don't hesitate to give DM Dental a call. We understand how devastating dental emergencies can be and do our best to provide same-day care for the most urgent needs. For less serious emergencies, we make every effort to see you quickly, whether it's the same day or the next.
Regardless of when we can see you, our team always discusses ways to manage your emergency until we can treat you.
Types of Dental Emergencies:
Lost tooth
Broken tooth
Cracked tooth
Lost temporary crown
Broken dentures
Severe toothache
For other emergencies, like a broken jaw or a cut that won't stop bleeding, you should visit the nearest emergency room instead of our office. If you're unsure of which to go to, we would be happy to discuss your situation over the phone and make a recommendation.
DMC Dental has two locations in Fayetteville. Call us today to report your emergency and learn what we can do to help.