Guardian Dentist – Fayetteville, AR
Guardian Makes Dental Care Affordable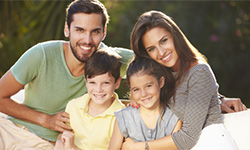 How often should everyone in your family see the dentist for a checkup? The American Dental Association recommends scheduling those appointments every six months, but that can become costly. So how would you like to save some money while taking care of your family's smiles? With dental insurance, the cost of covered services could be less. And savings could be even greater if you see an in-network dentist. That's why Dr. Chaney is glad to accept Guardian, a great provider of dental insurance benefits. You can be thankful that you work for a company that understands the value of good oral health. Take advantage of your benefits and schedule regular preventive dental care with your Guardian dentist in Fayetteville.
Guardian Coverage Availability & Fees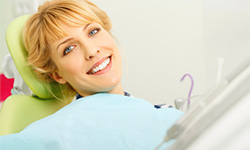 More than eight million current Guardian members have access to quality dental care. According to the National Association of Dental Plans, without good oral care, people are 67 percent more likely to have heart disease; 50 percent more likely to have osteoporosis, and 29 percent more likely to have diabetes. That's why 75 percent of employees value dental coverage.
Guardian works to keep members healthier by helping them save on important oral care treatments. Services such as oral cancer screenings, enhanced periodontal treatments, dental implants, and an additional cleaning after the maximum is met are covered.
In addition, several features are designed to extend the annual maximum, adding more value to benefits, including:
Preventive Advantage enables members to have dental exams, cleanings, X-rays, and fluoride treatments without deductions, all from their annual maximum.
Maximum Rollover helps members save by rolling over a portion of each member's unused annual maximum for future use. This helps promote regular annual dental visits and helps make future treatments more affordable. Rewards increase when you visit an in-network dentist in Fayetteville like Dr. Chaney.
Meet Tina, The Member of Our Team Who Handles Insurance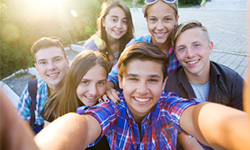 Tina is Dr. Chaney's office manager. She has more than 25 years of experience in dentistry and has learned quite a bit about dental insurance. She is originally from Edmond, Oklahoma, is married and has two sons. When she is not in the office, Tina enjoys being active outdoors.
If you have any questions about your Guardian Dental Insurance, speak to Tina. She will be glad to take your call or you can stop by the front desk the next time you're in the office.