Preventive Dentistry for Fayetteville & All Surrounding Communities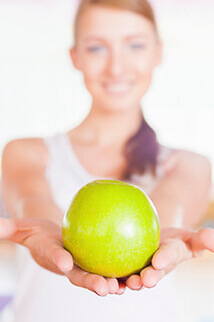 At DMC Dental, we take preventive dental care seriously. You might even say that preventive dentistry is the foundation of everything we do. With every patient, our goal is to diagnose dental issues as early as possible, before they have time to develop into more serious problems. This ensures that your smile remains healthy and strong.
Our preventive dental services include:
Dental Checkups & Cleanings
Create and maintain a healthy smile through routine checkups and cleanings at DMC Dental. For optimal oral health, we advise visiting every six months.
Sealants
Dental sealants are designed to help patients protect their teeth from decay. They're applied as a liquid and then hardened to form a thin layer of protective plastic.
TMJ Dysfunction and Bruxism
Do you struggle with teeth grinding or frequent headaches? Let us talk to you about the symptoms of bruxism and TMJ dysfunction. We offer effective care with oral appliances.
Oral Cancer Screenings
Oral cancer claims one life every hour of every day. With that in mind, we're committed to offering oral cancer screenings to all of our Fayetteville patients.