Dental Checkups & Teeth Cleanings for Fayetteville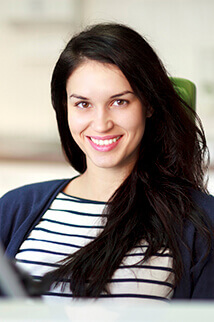 Regular brushing and flossing at home are essential, but just as important are routine cleanings and exams. At DMC Dental, we recommend patients visit us every six months for basic care and maintenance. As a practice devoted to prevention, we want to help patients treat dental problem as early as possible to prevent serious changes to oral health and wellbeing. During your next visit, your hygienist will get things started using advanced tools to clean parts of your smile that can be difficult to clean at home with just a toothbrush, toothpaste, and floss. We'll also talk to you about your home care routine and offer suggestions for how you can improve it.
In the second half of your appointment, Dr. Chaney completes a full oral exam. The purpose of this exam is to identify gum disease, tooth decay, TMJ dysfunction, and even oral cancer so a treatment plan can be created for you. If we find anything during your exam, we'll be happy to discuss your treatment options. If you have questions about anything Dr. Chaney recommends, don't hesitate to let us know.
Preventive Dentistry for Patients of All Ages
Dr. Chaney also offers preventive care for children. Young smiles are just as vulnerable to the common oral health problems as adults' are, which is why your little one should see us every six months too. If you need to reserve an appointment for yourself or your child, don't hesitate to contact one of our Fayetteville dental offices.