June 4, 2017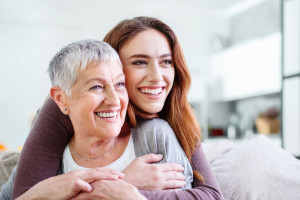 Tooth loss causes significant challenges to your daily life while decreasing your self-esteem. An incomplete smile often stops you from enjoying your favorite foods while negatively impacting your dental health. To restore your oral functions and confidence, you need an effective form of tooth replacement. Now, new advancements in dentistry provide you with numerus options to fill the space. Dr. Don M. Chaney offers the most effective solutions to replace your missing teeth, including dentures and dental implants in Fayetteville.

Why Do I Need to Replace My Missing Teeth?
Although it may not seem like a large priority to replace a single tooth, time is of the utmost importance. When even one is lost, your quality of life and oral health will start to decline. Not only will eating and speaking become more difficult, but you also have an increased risk of losing additional teeth if the space is not filled.
Tooth loss causes your underlying bone to lose density. The lack of support will cause your remaining teeth to shift toward the open space. This causes overcrowding as they move, increasing your risk for tooth decay and gum disease. Over time, they will become loose and fall out. As more teeth are lost, you will develop nutritional deficiencies as eating becomes more difficult.
What are My Options to Replace My Teeth?
Among the most widely used forms of tooth replacement involves removable prosthetics because they are convenient and affordable. Partial dentures are used to replace one or more missing teeth. A gum-colored base holds false teeth to fill the space. A metal framework is attached to the base to hold it in place by attaching it to the adjacent teeth.
For more than 100 years, conventional dentures have been used to replace a full arch of teeth. A gum-colored base holds the prosthetic teeth, while a denture adhesive is used to secure it to the gum tissue. Although they often have a bad reputation for looking fake, advancements over the years allow them to look more natural than ever before while offering an ideal fit.
Now, the most preferred form of tooth replacement involves dental implants. Implant posts are surgically placed into the jawbone to anchor the prosthetics in place. It can be used to replace a single tooth, multiple teeth, or a full arch. When compared to other options, they are a permanent solution and the only one that stops bone loss. In addition, they closely look and function like natural teeth, allowing you to make a true investment in your smile.
Which is the Right Option for Me?
With so many choices available, it can be difficult to determine the best choice for you. After evaluating your tooth loss and oral health, Dr. Chaney will discuss his recommendations and your options. With a proactive plan in place to replace your missing teeth, you will regain your confidence and quality of life. Contact our office today to schedule your consultation to fill the gaps in your smile.
No Comments »
No comments yet.
RSS feed for comments on this post.
Leave a comment