March 1, 2017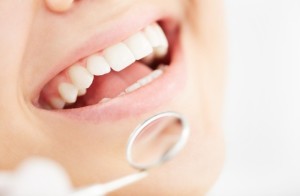 Your health is important to you. However, despite your best efforts, you may be among the 35% of adults who are overweight or obese. While you work to maintain a proper weight to reduce your risk for health complications, like heart disease, there is another motivator that can help you reach your goal. The health of your smile can be negatively impacted by an improper weight. According to new research, obesity can increase your risk for periodontal disease (gum disease). As your dentist in Fayetteville, Dr. Don Chaney discusses the connection between the two to promote your dental health.

What is Gum Disease?
Periodontal disease is an infection that occurs in the gum tissue from bacteria that is found in plaque and tartar accumulations. Often, the infection is the result of poor oral hygiene; however, there are several other factors that can raise your risk, such as genetics and smoking. In addition to the most common contributors to the infection, as recent study by the State University of New York at Buffalo have found another potential cause—obesity.
How is Obesity Connected to Gum Disease?
Researchers from the State University of New York Buffalo analyzed data from a periodontics survey from the third National Health and Nutrition Examination Survey, which included more than 12,000 adult participants. According to the results of the study, they found that obesity is a significant predictor for periodontal disease.
After analyzing the data, they discovered that insulin resistance influences the connection between obesity and gum disease. The higher the level of insulin resistance, the greater the severity of the gum infection.
This is believed to be due to the cytokines produced in those that have a higher body mass index. The cytokines lead to systemic inflammation and insulin resistance from their chronic stimulation and secretion. As a result, the greater the insulin resistance and periodontal infection, the higher the likeliness for diabetes mellitus.
What Can I Do to Protect My Gum Health?
While you work to achieve a healthy weight, it is important to maintain a balanced diet. This not only promotes your overall well-being but your gum health as well. With a heightened risk for the infection, it is best to be proactive about your gum health.
Practice proper oral hygiene by brushing your teeth twice a day using a soft bristled toothbrush and fluoride toothpaste. Do not forget to floss daily, which is one of the most important steps to preventing gum disease. In addition to your home oral hygiene, you need to visit your dentist twice a year for a preventive cleaning and checkup. We will remove plaque and tartar accumulations that can lead to the infection while monitoring your gum health to detect periodontal disease early.
Where is a Dentist for Periodontal Therapy?
If you develop gum disease, you need immediate care to protect your oral and overall health. Dr. Chaney provides effective periodontal therapy to treat the infection. Contact our office today to schedule your consultation.
No Comments »
No comments yet.
RSS feed for comments on this post.
Leave a comment