May 23, 2017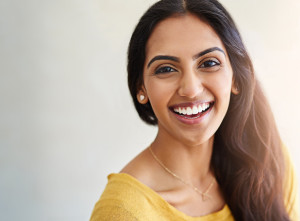 There are many patients that miss their regular dental appointments for various reasons—one of them being that they don't know what to expect from their Fayetteville dentist. For instance, when a college student moves away from their parents, it becomes their responsibility to take care of their healthcare, including dental care. Many college students will skip their dental appointments because they don't believe their dentist is actually doing anything productive, especially if they feel as though they don't have any oral health issues. In fact, it's the opposite—missing appointments at the office of Don M. Chaney, DDS is the quickest way to develop dental problems. If you have a dental appointment with Dr. Chaney coming up, you can expect to receive these caring services from our dental expert.
Digital Dental X-Rays
One of the first things your dentist will do during your appointment is look at the inner and outer workings of your mouth with a digital x-ray.  They can reveal cavities between your teeth, the health and height of the supporting bone and the position of developing teeth in children.  Usually one of our helpful dental hygienists will take the digital images for our dentist to evaluate.
ORAL EXAMINATION
Although our dental hygienists are friendly and awesome to our patients, when it comes to move detailed dental work, she will assist Dr. Chaney while he works. After your dental x-rays, your dentist will begin evaluating your mouth for areas to address, like the following:
Tooth Decay
Your dentist and hygienist will scan your mouth to see if any tooth enamel has softened. This is often an indicator of a cavity in its early stages.
Pocket Measurements
Dr. Chaney will use a gentle periodontal probe to measure the pockets around your teeth to evaluate the health of your gums and supporting jawbone. This measurement is a marker of whether bone has been lost to gum disease.
Bite Alignment
During your detailed exam, your bite will be evaluated as well. We look for irregularities that could compromise your dental health like TMJ disorder or for children, your dentist may be able to catch orthodontic issues early on with how your son or daughter's teeth develop.
Screening for Oral Cancer
Your chances of surviving oral cancer are much higher if you're diagnosed in the early stages. For that reason, we examine your head, neck and lips, and oral tissues, including all surfaces of the tongue, for any unusual signs or symptoms during each dental appointment.
Professional Dental Cleaning
Most patients think this is mostly what their dental appointment will include. But in all honesty, this is one of the later stages of a routine dental appointment. Either Dr Chaney or our dental hygienest will use intricate instruments to scale off any hardened plaque called tartar, and then polish your teeth with a special paste to remove stains and polish the enamel. This helps dramatically reduce the chances of dental problems in the future, not to mention that fresh, minty feeling you'll have after each dental appointment.
Fluoride Treatment
Although fluoride treatments are usually for children to strengthen their tooth enamel, many adult patients may need these treatments as well. After a dental cleaning, these dental treatments are can help adults that are high-risk patients for dental decay like tobacco users.
Dental Sealants
Since we chew mostly with our back molar teeth, they're more susceptible to tooth decay and cavities compared to other teeth. The procedure is simple and painless. The material we use to seal your teeth will act as a protective barrier against bacteria and food particles for up to 5 or 10 years.
Dental Hygiene At Home
It's a key part of dental appointments: patient education. We give you the best advice and suggestions on proper brushing and flossing techniques, tips on foods to avoid and ideas for better snacking choices.
Anymore Questions?
Dental appointments are always a good time for you to ask any questions you might have about your oral health, but if you have more questions or concerns about your next dental appointment, give our office a call.
No Comments »
No comments yet.
RSS feed for comments on this post.
Leave a comment