March 25, 2019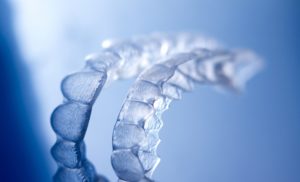 If your self-esteem suffers because you live with bite and alignment concerns, you are not alone. Now, you can join over 2.5 million people who have chosen the clear choice in orthodontics. Invisalign in Fayetteville & Johnson is the preferred treatment to give you a confident, straight smile. While you would like to get started, you are worried about the cost of the aligners. There is nothing to fear. There are several ways to keep your smile affordable for a long-term investment.
How Much Does Invisalign Cost?
Now, 1 in 5 orthodontic patients is over the age of 18 because of new discreet alternatives to traditional braces, like Invisalign. It is often believed these less noticeable treatments cost significantly more than metal braces, making them unobtainable to the average person. This is not accurate. Invisalign costs about the same as traditional options.
On average, Invisalign costs about $5,000, but do not let that deter you from straightening your smile. There are several factors that influence the amount you will pay, such as the number of aligners needed and the complexity of your case. You will need to schedule a consultation with your dentist in Fayetteville & Johnson to receive an accurate estimate.
Is It Worth the Cost?
Invisalign is an excellent investment for your oral health and your quality of life. Correcting your bite and alignment concerns provides you with several advantages, including:
Enhanced Confidence: An attractive smile is proven to help you feel confident to improve your social and career prospects.
Improved Oral Health: Properly aligned teeth are easier to clean, decreasing your risk of tooth decay and gum disease.
Lower Dental Costs: The correct alignment of your teeth improves your oral health and reduces your risk of dental emergencies to lower your long-term dental expenses.
How Can I Pay for Invisalign?
Invisalign provides over a 96% patient satisfaction rate, so you can rest assured you will get the smile of your dreams. There are several ways to keep your treatment affordable, such as using your dental insurance. Depending on your specific policy, your insurance may pay for $500 to $1,500. Your dentist works on your behalf with your insurance company to lower the amount you need to pay.
You can use third-party financing through CareCredit to cover any out-of-pocket balance. You are given the funds you need based on your credit's approval. You then repay the balance using a payment plan that accommodates your budget.
Get a Straight Smile Today!
You can get a beautiful, straight smile using clear aligners. Invest in a confident future with Invisalign today!
About Dr. Don M. Chaney
Dr. Don M. Chaney received his Doctor of Dental Surgery Degree from the University of Tennessee in Memphis. He regularly continues his education to provide his patients with the latest solutions in dentistry, such as Invisalign. He will improve the bite and alignment of your teeth using a treatment that fits your budget. Contact our office today to schedule your consultation for clear braces.
Comments Off

on How Much Does Invisalign in Fayetteville & Johnson Cost?
No Comments
No comments yet.
RSS feed for comments on this post.
Sorry, the comment form is closed at this time.