December 17, 2017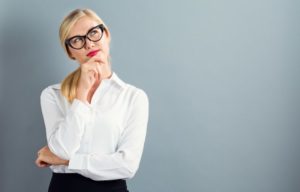 Dentists are not exactly hard to come by. Sure they provide all the usual functions like regular cleanings, dental checkups, X-rays, etc. But what if you're looking for a dentist with specific qualifications? Maybe you want one who's gone the extra mile and earned a specialization in a specific treatment. Is your dentist truly keeping up-to-date with the constantly evolving technology in the dental world?
Your dentist in Fayetteville agrees, finding the dentist that works the best for you is the only option. Keep reading to learn how to pick the best.
Check the Meet the Doctors Page on Their Website
After you've done a search online for a dentist nearby, you'll likely come across their website which provides much more information on the dentists and practice itself. Most websites will have a bio or "Meet the Doctors" section that lets you learn more about the dentist that will be taking care of you.
It's unlikely for this page to not exist, but if you can't find it, you may also try contacting the dentist directly through an email form. This is usually on their "Contact Us" section. Many websites will also have a "Frequently Asked Questions" page that can give you quick answers you might have. These could tell you what treatments they provide as well as if they accommodate children and families. A big factor you'll want to look for when meeting the dentists is what certifications and specialties they might have.
Look for Certifications They Have
Depending on the treatment you want, you may want a dentist that has undergone additional training to perform it. For example, a dentist who has continued education on implant dentistry or other restorative methods would be more ideal if you're seeking that sort of treatment. If you have a family, you'll want to check if your pediatric dentist has received his or her pediatric dental specialty certificate.
You'll also find if they have continued education after they graduated dental school. Many dentists will proudly mention they have pursued hundreds even thousands of additional hours of clinical work and/or study. Of course, like any informed person, you'll want to see how other patients reviewed the dentist your thinking of visiting.
Check Reviews for the Practice
If the practice is confident, they won't be afraid to show how their practice has been reviewed. Dentists may offer reviews from social media sites such as Yelp! and Facebook. They should also be available on Google itself and is most likely the first place you'll look for second opinions.
For a more in-depth look, check out healthgrades.com which provides trusted information to consumers trying to make appointments with their doctors. They provide quality transparency on your dentist's actions and professionalism, so you know you're in good hands.
Schedule an appointment with your dentist in Fayetteville today to see how they stack up against the rest!
About the Author
Dr. Don M. Chaney, DDS, earned his degree in microbiology from the University of Fayetteville. He eventually studied at the University of Tennessee in Memphis where he earned his Doctor of Dental Surgery. After working as an associate dentist for two years, he began building his practice and has devoted his career to giving patients a smile they're proud to show off. To learn more about this practice, contact him (479) 435-6400 or visit his website.
Comments Off

on Unsure Which Dentist to Pick? Your Dentist in Fayetteville Gives Tips
No Comments
No comments yet.
RSS feed for comments on this post.
Sorry, the comment form is closed at this time.