November 24, 2017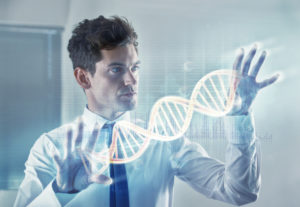 In the past year, researchers in the field of dentistry have uncovered a number of innovations. In this post, we'll explore a few of the most notable discoveries that could be changing dentistry in the near future. From basic general and preventive dental care to more advanced restorative and cosmetic dentistry solutions, you may be surprised at the changes in store for your smile.

1 – Gum Disease & Low Testosterone are Connected
The research team at Texas A&M Baylor College of Dentistry discovered that male monkeys who had low testosterone levels almost always suffered from gum disease as well. Research is ongoing to determine what is causing this link and whether or not the discovery is true for human males as well. However, if you've been diagnosed with low testosterone, make sure to let your dentist know, so they can pay close attention to your gum health.
2 – Local Anesthesia Without a Needle May be Available Soon
At the University of Sao Paolo, researchers may have uncovered the most important dental discovery in decades – especially if you're one of the millions of people who fear needles. These researchers have created a needle-free administration method for local anesthesia that utilizes electrical currents to deliver anesthetic. A great solution for those who fear visiting the dentist, needles, or both!
3 – A New Filing Material May Recreate Lost Tooth Structure
Regular tooth-colored filling material can seamlessly repair lost tooth structure, but even the highest quality composite resin filling material can't regrow tooth enamel – until now. At Oregon State University, researchers are finding ways to use bioactive glass to create not just a stronger filling but a filling that can regrow natural tooth structure.
4 – Esophageal Cancer & Gum Disease are Linked
A University of Louisville study found that 60% of patients with esophageal cancers had a specific type of oral bacteria, porphyromonas gingivalis, that is common for patients with gum disease. Only 12% of those without esophageal cancer had this type of bacteria. Their research is continuing to better understand the link between these two serious health concerns.
5 – Mercury Filling Materials Definitively Linked to Health Concerns
For many years now, dentists have been transitioning away from using metal amalgams to make fillings. Instead, they've been using the more conservative, tooth-colored composite resin. While many dentists and medical professionals have theorized the mercury in these fillings could be hazardous over time, researchers at the University of Georgia discovered a definitive link between mercury fillings and health concerns. This is especially true for patients with eight or more metal fillings. If you have more than eight metal restorations, you have 150% more mercury in your blood than people without fillings. You may want to consider exchanging your metal fillings or crowns for tooth-colored restorations.
6 – Anti-Cavity Pills May be a Reality Soon
When it comes to preventing tooth decay we may need to fight decay-causing bacteria with bacteria! Research out of the University of Florida indicates that a super strain of bacteria may be the key to eliminating cavity-causing bacteria. This super bacterium attacks the decay-causing type of bacteria, and researchers hope to create a pill that can prevent cavities, gum disease, and other oral health concerns using the super bacteria.
7 – Regularly Consumed Materials May be Damaging to Dental Development
BPA is common in plastics and vinclozolin is an ingredient in fungicides used regularly in crop production. Both of these materials are endocrine disrupters that hamper the development of healthy bone structures, including tooth enamel. Researchers at the European Congress of Endocrinology encourage parents to be aware of products that may contain these endocrine disruptors and limit children's exposure to them.
8 – Mouth Breathing Increases Risk for Tooth Decay
Mouth breathing may be doing harm to more than your credibility. Research out of the University of Otago Sir John Walsh Research Institute in New Zealand indicates mouth breathers, especially those who sleep with their mouths open, suffer from chronic, severe dry mouth. Without producing adequate levels of saliva, these mouth breathing patients are at much higher risk for tooth decay.
9 – A Salivary Enzyme May Cure Celiac Disease
Celiac disease affects the ability to break down gluten. Researchers at Boston University have discovered Rothia, a common oral bacterium, breaks down gluten enzymes. Their research is being continued to create a treatment using Rothia for patients with celiac disease.
10 – There may be an Early Cavity Detection Liquid
X-rays, manual examination, and lasers are all used to uncover cavities, but what if we could simply apply a liquid that detects cavities in the earliest possible stages? According to Douglas Benn, DDS, PhD, we can do just that. He's created a cavity detection liquid that reveals areas of decay in the earliest stages, so we can fully repair damaged teeth using a remineralizing solution to recreate natural tooth structure rather than replacing lost tooth enamel with filling materials.
Meet Dr. Chaney
At DMC Dental of Fayetteville, we're dedicated to staying at the forefront of the dental field. Don M. Chaney, DDS and his team complete continuing education each year, so we know about the latest dental treatments, innovative dental methods and materials, and advanced dentistry technologies. When we find new techniques and technologies that can make your dental experience safer, better, or more comfortable, we do our best to incorporate them into our dental practice. Call our team to find out more or schedule an appointment with us in our Fayetteville dental office.
Comments Off

on 10 Brand New Discoveries Changing Dental Care
No Comments
No comments yet.
RSS feed for comments on this post.
Sorry, the comment form is closed at this time.