January 5, 2016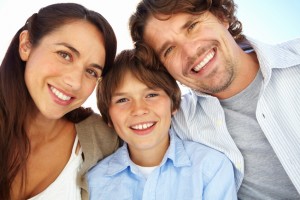 Happy New Year! In the spirit of new beginnings, we thought this would be the perfect time to roll out our new blog. We're excited to have this outlet as a way to bring you the latest news as it relates to our practice and your dental health. But what would you like to see here? We want to know how we can serve you best — let us here at DMC Dental know what you're interested in reading in the comments below!
For now, this season of fresh starts and optimism makes us think of improvements — smile improvements, that is. Keep reading to learn about how you can enjoy good health and a better smile this year with cosmetic dentistry in Fayetteville!
DMC Dental Offers Top Cosmetic Dentistry Services in Fayetteville
It's not just something for celebrities or the very wealthy. In fact, we believe most people in our community would feel a little more empowered by some aspect of cosmetic dentistry. Dr. Chaney, the cosmetic dentist Johnson and Fayetteville count on, offers a range of services.
Teeth Whitening in Fayetteville
There's no way to prevent your smile from darkening with age, as nice as it would be if there were. Fortunately, there is teeth whitening at DMC Dental. Our professional teeth whitening solutions allow you to choose between in-office or at-home treatments, meaning you can achieve your dazzling smile at the pace you're comfortable with.
Porcelain Veneers Enhance Fayetteville Smiles
If chipped, cracked, misaligned, stained or discolored teeth are putting a damper on your smile confidence, you'll be thrilled to know about dental veneers. Thin, porcelain coverings, they're applied directly onto the damaged tooth, instantly restoring or enhancing its shape, color and overall appearance.
Invisalign: Clear Braces for Adults and Teens
Many times, patients are willing to live with misaligned teeth in order to avoid enduring the inconvenience or embarrassment of metal braces. But there's good news for patients of DMC Dental: we offer Invisalign, or clear braces for busy adults and image-conscious teens. Invisalign provides the great results you want, far more comfortably and conveniently than traditional methods.
Tooth-Colored Fillings and All-Ceramic Restorations
When decay or damage get in the way of your beautiful smile, you don't have to worry about a noticeable metal or gold restoration damaging your smile's appearance. That's because DMC Dental knows you want your smile to be just as healthy as it is attractive — and that's why we offer tooth-colored fillings and all-ceramic restorations.
Do Your Smile a Favor: Contact DMC Dental Today
This year, make a resolution you'll follow through with. Contact Dr. Chaney's office to learn how you can benefit from excellence in cosmetic dentistry! We can't wait to help you achieve your best-looking smile in 2016.
No Comments »
No comments yet.
RSS feed for comments on this post.
Leave a comment